This is for Elsa.

On the night of the 20th day of the 10th month of the 2005th year. We throwed Elsa an early birthday surprise. We kidnapped Elsa. And the whole operation took 2 or 3 clever minds, 3 cars, a bucket filled with water, an apple, my funny concoction and many many people with many many presents!


We actually blind-folded the poor girl. She resisted at first but thank the Lord she came through. The whole operation was quite simple but hard to accomplish. Still, the birthday girl had fun and so did the rest of us. I'll let the pictures do the talking. I was involved in part3 of the kidnap so i handed the camera to amanda tsui! See everyone! She takes great pictures!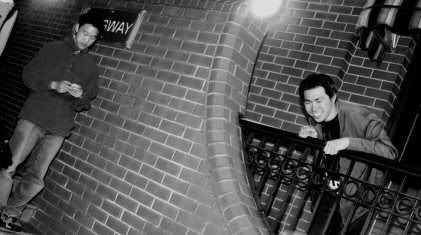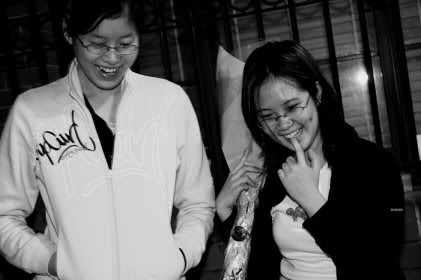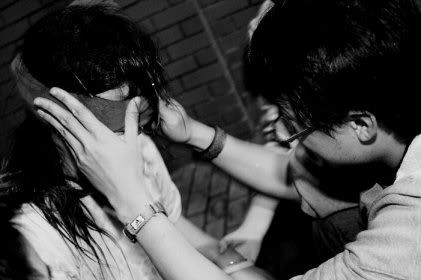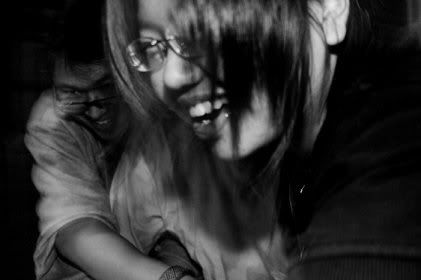 my favourtie part. she had to choose between that glass of ribena or my funny concoction. due to complications she had to drink my funny concoction anyway. i prepared it a few hours earlier. brewed green tea with vanilla, a splash of soyabean milk, 1 teaspoon of ribena and mich gave it a pinch of pepper to spice things up! it looked disgusting.. the soyabean milk wasn't mixing too well but after drinking it elsa commented that it was tasteless.. so much for trying to make it taste aweful!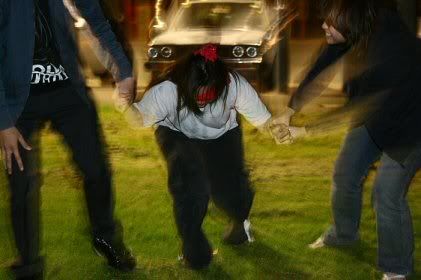 The lighting was just right at 10:37:00 pm
::::